Peru – Brazil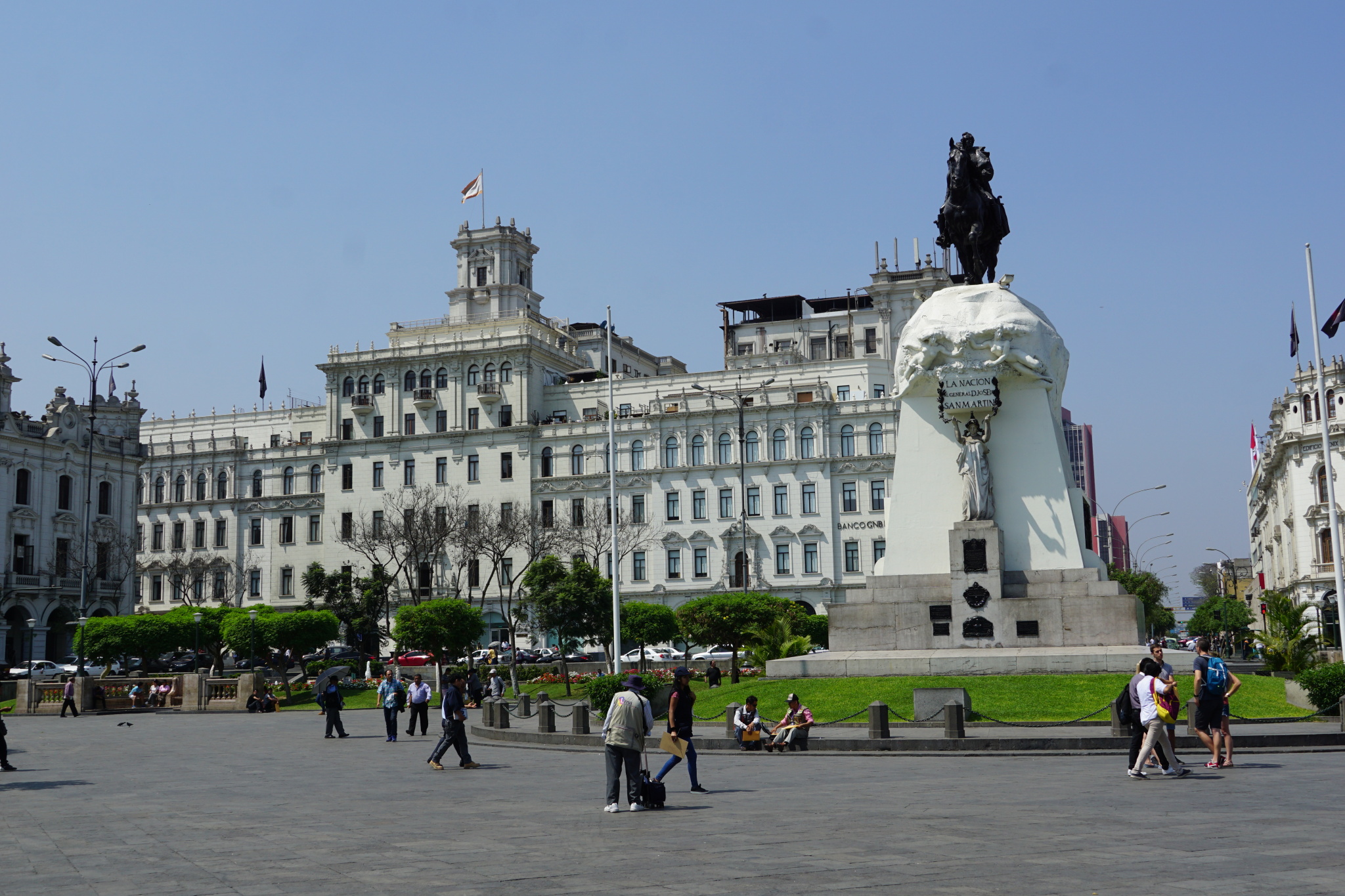 Our tour booked with Marco Polo Reisen took us from Frankfurt to Peru, Lima, Arequipa, Puno, Lake Titicaca, Urubamba, Machu Picchu, Cusco and on to Brazil, Iguazu, Rio de Janeiro and back to Frankfurt from May 06th to 21st 2018.
---
Off to South America
Off to South America! – Flight from Frankfurt to Madrid – Stopover
We started with the S-Bahn to Stuttgart main station and continued with the ICE to Frankfurt main station.
After checking in, a Boeing 787 from LATAM Airlines brought us from Frankfurt to Madrid on time at 19:25. Tomorrow we will leave at 0:35 o'clock for Lima/Peru.
---
Links to the stops on our Peru, Brazil trip 2018:

Peru – Lima, Arequipa, Puno, Titicacasee, Urubamba, Machu Picchu, Cusco
Brazil – Iguazu, Rio de Janeiro
---
Peru – Brazil – Click here to visit our blog on the Google platform

Peru, Brazil – Panoramas – Panoramas of Peru, Brazil (in progress)
---
Summary
After 16 days and more than 27700 kilometres of flight – eight single flights – and more than 1100 kilometres with busses, trains and subways we arrived back home!
All in all it was a nice and eventful holiday.
We learned to appreciate the hospitality in foreign countries once again.
The travel group with eleven participants was a stroke of luck. Many interesting biographies and a great togetherness made the trip an experience.
The travel guides all shone with their extensive knowledge and were able to convey this well. The entertainer Max had to be emphasized.
The travel design by Marco Polo was well solved. The most important places and tours were chosen. Sometimes the tours were too tightly scheduled.
LATAM – The airline can be recommended without hesitation.
---
Lima an impressive cliff on the Pacific, busy, pulsating. Well, it's nice to have been there
Arequipa shines through a beautiful Plaza de Armas with a cathedral and an impressive monastery.
Puno is characterized by its beautiful location at the Titicaca Lake.
Lake Titicaca is the highest navigable lake. The floating Uros Islands are fascinating.
Urubamba: Impressive was the trip over the plateau up to 4500m.
Machu Picchu makes you speechless. Eventful trip to Machu Picchu. Insane the situation.
Cusco: Great is already the serpentine drive to Cusco. Very beautiful is the Plaza de Armas and the old town. A cathedral which looks for his equals.
Conclusion Peru:
Always worth a trip. Grandiose breathtaking Andean highlands. Fascinating history of the Incas.
---
Iguazu: Waterfalls that are second to none. Gigantic and impressive.
Rio de Janeiro: Unique location on the Atlantic Ocean. Copacabana, Cristo, sugar loaf and much more.
Conclusion Brazil:
Always worth a trip. We have only seen Iguazu and Rio. That makes you want to go to sea/more.
---
Adiós  –  Hasta la próxima
Adeus  –  Até a próxima
Goodbye  –  Until next time
Auf Wiedersehen  –  Bis zum nächsten mal