Cycling tours around Lake Constance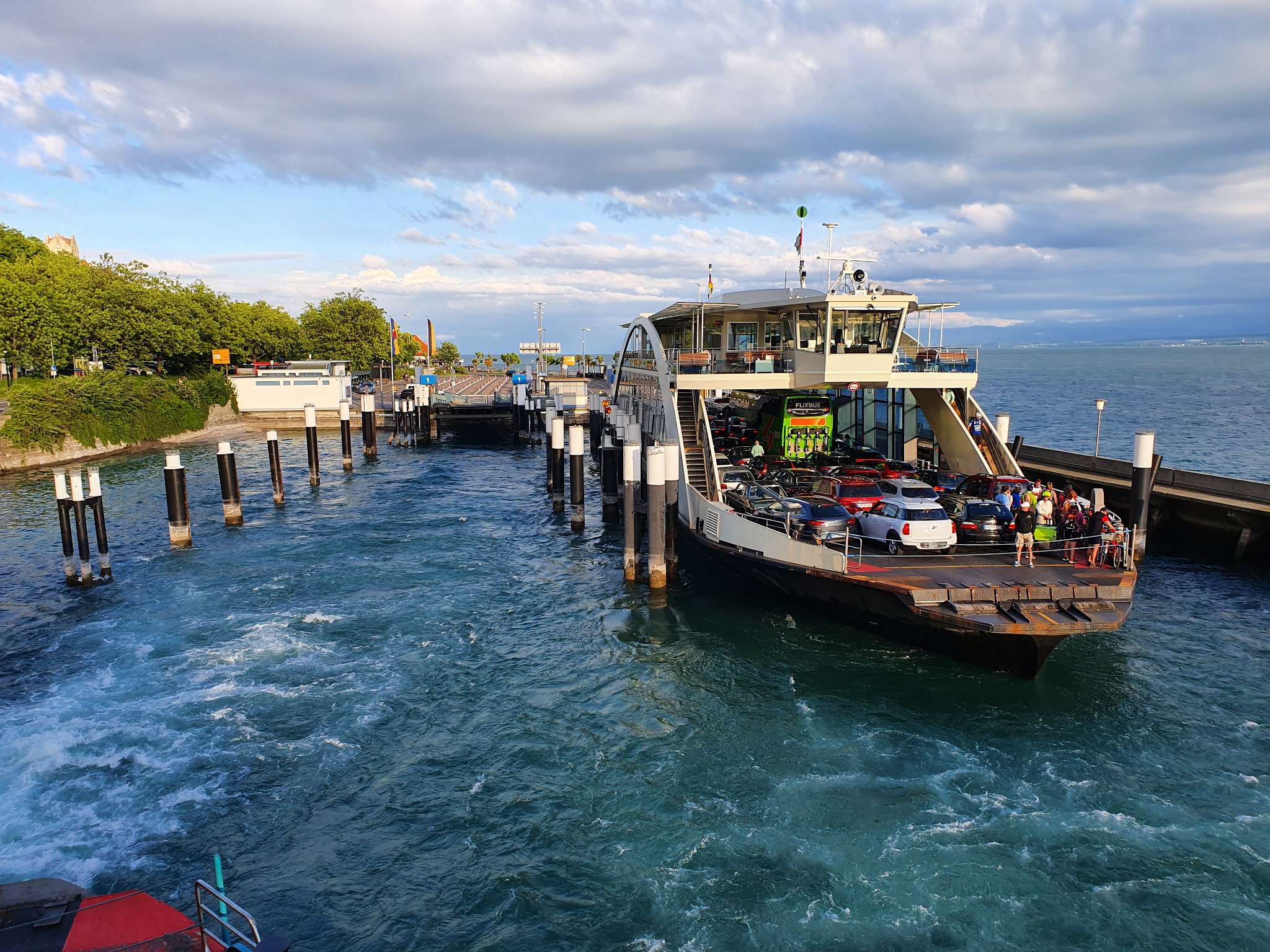 Blog in progress …
---
Cycling tours around Lake Constance
From 24 to 29 May 2022, we were invited by our children to stay at Lake Constance. In our luggage we had our bicycles with fully packed panniers.
Five nights in the ABC Hotel Konstanz were on the programme. The ABC Hotel is a 3-star hotel in the Petershausen-West district, about 300 metres from the railway station. The city centre of Constance, 2 km away, was within easy walking distance. It was only a few minutes by bike.
The rooms had standard amenities with excellent working wifi. The staff was very friendly and the breakfast room served a breakfast worthy of the hotel stars.
There was a locked room for the bicycles. However, if you arrived late, you had to leave your bike outside at the hotel entrance. The area was under video surveillance.
---
Arrival (32 km, 20 miles)
Take the S-Bahn to Stuttgart main station. By IC …. to Singen. Our bicycle reservation was issued for 25 May – What a faux-pas – We were lucky, the reservation of our carriage was not taken. Otherwise we would have had to cycle to Singen. Normally, nothing works on this route without a reservation.
After a comfortable train ride we arrived in Singen. Since the weather was stable and beautiful, we decided to take the Rag to Konstanz. Along the Überlinger See we reached the station Petershausen West. It was still about 300 m, 984 feet to the ABC Hotel
Text…..
– Komoot: By bike from Singen (Hohentwiel) to Petershausen –
Text …
---
Tour 1 – Romanshorn (CH), Friedrichshafen and Meersburg (69 km, 43 miles)
Tour 1 …
– Komoot: By bike from Petershausen to Romanshorn, Friedrichshafen, Meersburg and back  –
Tour 1 …
---
Tour 2 – Visit the Rhine Falls (CH) (67 km, 42 miles)
Tour 2 …
– By bike from the Rhine Falls to Petershausen  –
Tour 2 …
---
Tour 3 – Radolfzell, Überlingen and Meersburg (77 km, 48 miles)
Tour 3 …
– Cycling from Petershausen to Radolfzell, Ludwigshafen, Überlingen, Unteruhldingen and Meersburg back –
Tour 3 …
---
Tour 4 – Mainau and Reichenau Islands, Mannenberg (CH) and Kreuzlingen (CH) (45 km, 28 miles)
Tour 4 …
– Cycling from Petershausen to Mainau Island, Reichenau, Mannenberg to Kreuzlingen and back –
Tour 4 ….
---
Return journey (32 km, 20 miles)

Return journey by bike to Singen. Train to Stgt. RE to BiBi…
– From Petershausen-West to Singen (Hohentwiel) –
Text …
---
Summary
After 6 days and over 320 kilometres, 199 miles with the pedelec and a detour with the solar ferry from the island of Reichenau to Mannenbach (CH), we arrived back home!It was a very beautiful and eventful holiday.
We were able to enjoy the landscapes to the left and right of Lake Constance and the evenings in the student town of Constance. It was fun.The travel organisation by our children Hanna and Sebastian was excellent, the accommodation excellently chosen in an excellent location.
The tours were well organised. The distances were chosen in such a way that there was enough time to visit the sights along the way.
HRe & SRe Touristik – We can recommend this travel organisation(,-) without hesitation.
Constance – lively city with art, culture, enjoyment
Petershausen – great location with nice hotel
Romanshorn (CH) – beautiful old town, well-kept harbour
Friedrichshafen – attractive harbour area
Meersburg – lively upper and lower town
Rhine Falls – tumbling water
Stein am Rhein – Beautiful historic old town
Radolfzell – …
Überlingen – …
Unteruhldingen – …
Mainau Island – …
Reichenau Island – …
Mannenberg (CH) – …
Kreuzlingen (CH) – …
Singen / Hohentwiel – railway junction and well-known soup cube manufacturer
Goodbye –  See you next time
Auf Wiedersehen –  Bis zum nächsten mal
Tschüss –  Bis zum nächsten mal

It was beautiful
Many thanks to our kids Hanna  & Sebastian
---